The Falkirk Wheel, Alkirk, Sotland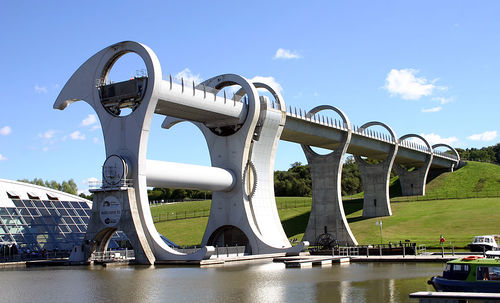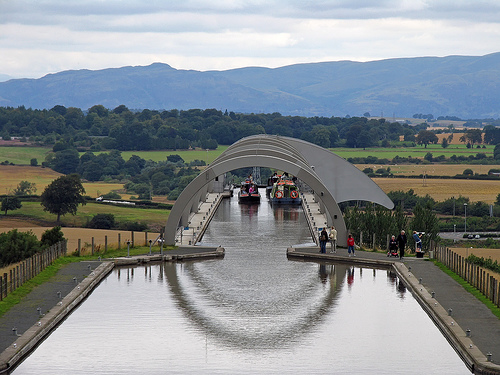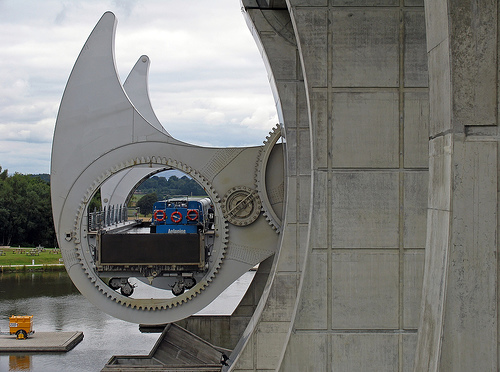 The falkirk wheel is the world's only rotating boat-lift and was opened in 2002 by a woman called 'the queen'. the phrase 'engineering marvel' definitely applies to this 17.5m monster.

it's used to connect the union canal with the forth & clyde canal and consists of 2 water-filled compartments which rotate around a central axle that is perched 25 metres above the lower body of water. the wheel can transport 8 boats at a time (4 up & 4 down) and each compartment contains 300 tonnes of water.